Would you like to improve your company's visibility in the leading search engines, drive qualified prospects to your website—and most importantly—get results?
If you answered YES and who wouldn't - then i4Market is the company for you.
With over 20 years of strategic planning and marketing experience, i4Market has become the leading authority in online marketing solutions. You want qualified targeted visitors to your website and want them to take specific action once there. You demand a positive return on your marketing investment and i4Market is the team to accomplish these goals for you!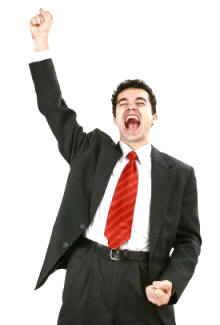 SEM (search engine marketing) is the process of marketing your company's products or services on a search engine such as Google. The goal of search engine marketing is to drive qualified prospects to your website. This is achieved by listing your website in a search engine's top "free" search results or sponsored listings when people search on keywords targeted by your company's SEM strategy.
Consulting with your team, understanding the vision for your company and its business, enables us to develop intelligent precise solutions, realizing your vision. The long-term marketing success of your online business depends on how well your site is networked with the online economy. This means prominently positioning your business on the top search engines and related sites so qualified visitors can find it. By developing a custom website marketing strategy just for you, ensures your greater satisfaction. Our areas of expertise include the following services that are all designed with one goal in mind - growing your business.
Below is the life cycle of a Search Engine Campaign strategy, it is both an art and a science, and most importantly is ever changing!

Research - Analysis - Implementation - Management = SUCCESS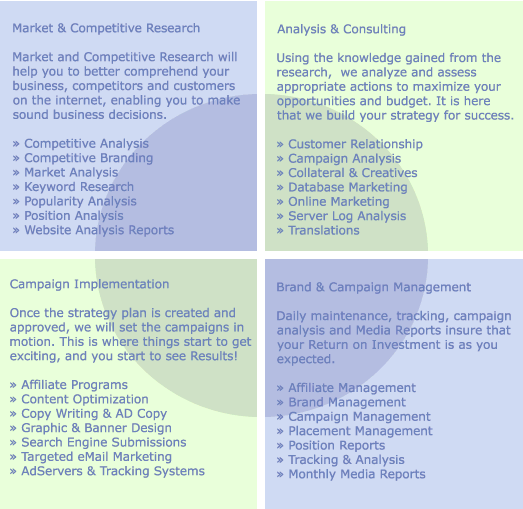 i4Market's proven results have assisted numerous clientele, and our commitment to envision your success is the core of what we are about.